Kelvin Fort Vito | Rizalian Campaign Hero
A Milestone for Rizalian Community
José Rizal University's Board of Trustees led by the University President Vicente K. Fabella held a ribbon-cutting ceremony on Thursday, May 25 on the 9th Floor of the Centennial Building to commemorate the grand opening of the highly anticipated Centennial Auditorium. University officials, faculty, students, and employees gathered for the momentous event, with the University President emphasizing the significance of the new facility for the university and its students. Located at the heart of the university's campus, the newly constructed Centennial Building serves as a testament to the dedication and hard work of the Rizalian community in their pursuit of excellence.
The Centennial Auditorium, a long-awaited addition to the university's infrastructure, represents a milestone in the institution's ongoing commitment to providing an enriching and vibrant campus environment. By fostering a sense of community and serving as a central hub for students to gather, study, and entertain, the auditorium aims to enhance the overall student experience – made possible through the culmination of joint efforts from various university departments, including EMO's and finance, showcasing the collaborative spirit and commitment to fulfilling the needs of our innovative modern-day heroes!
President Vicente K. Fabella expressed his gratitude to the individuals and departments involved in making the Centennial Auditorium a reality. "In the beginning, it's a request coming from the employees and students. They wanted to have a theater, and we planned. Because this is something they wanted the university to have." he said. "We are very excited and we hope every student, student org, faculty, and all of you can use it. We'll make it available to everyone, and that's what we are most excited about!" – JRU President Vicente K. Fabella
The newly opened Auditorium will play a pivotal role in the university's mission to nurture the talents, skills, and capabilities of its students. By providing a platform for their creative pursuits and offering a multitude of opportunities for growth and development, the auditorium aims to empower students to become confident, intelligent, and well-rounded individuals. The university envisions this new establishment as a catalyst for engaging and entertaining activities, fostering not only academic excellence but also a strong sense of social responsibility and leadership among its students.
"As a space for creative minds, the Centennial Auditorium serves as a stage for Rizalians to showcase their talents," shared JRUAA Auditor Enrie Rayos. "This building stands as a symbol of our university's commitment to nurturing the next generation of heroes, and it commemorates our centennial anniversary in 2019. We encourage all students, student organizations, faculty, and members of our community to utilize and take advantage of this new facility. It is through spaces like these that we can discover and unleash our inner heroes and showcase Husay Rizal's virtues," he added.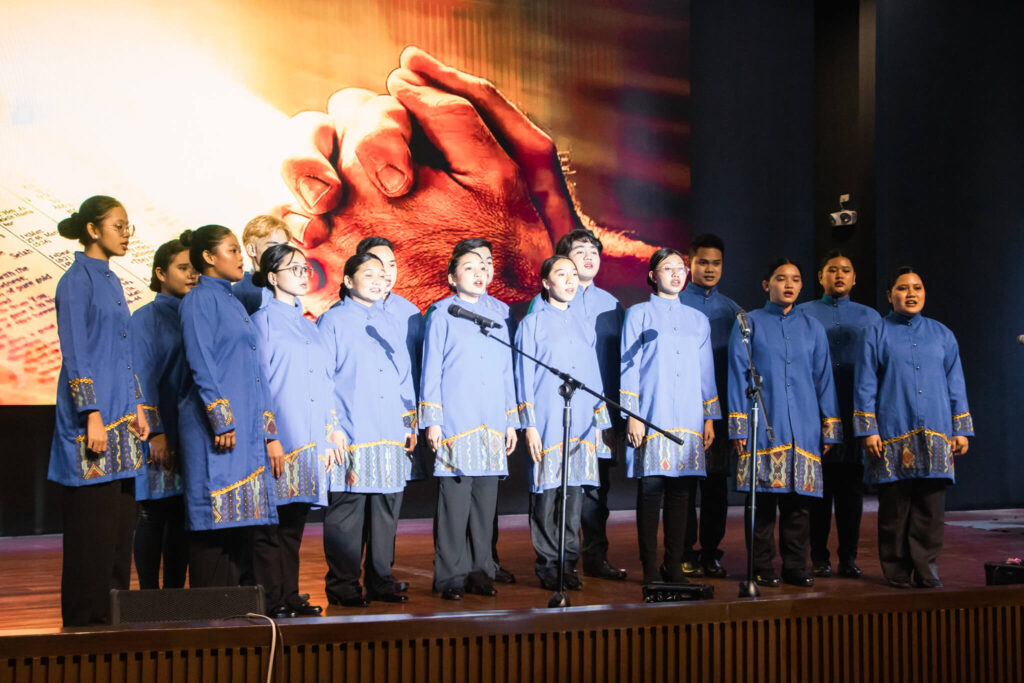 With the opening of the Centennial Auditorium, José Rizal University reaffirms its position as a progressive institution, committed to providing an exceptional and conducive environment for its students and the Rizalian community. As the university looks forward to the next hundred years, this remarkable addition to our state-of-the-art facilities represents a tangible step towards realizing its vision of producing competent, socially aware, and visionary leaders; shaping the future of education and inspiring generations of students to strive for excellence, find their inner heroes, and create a lasting impact on society.